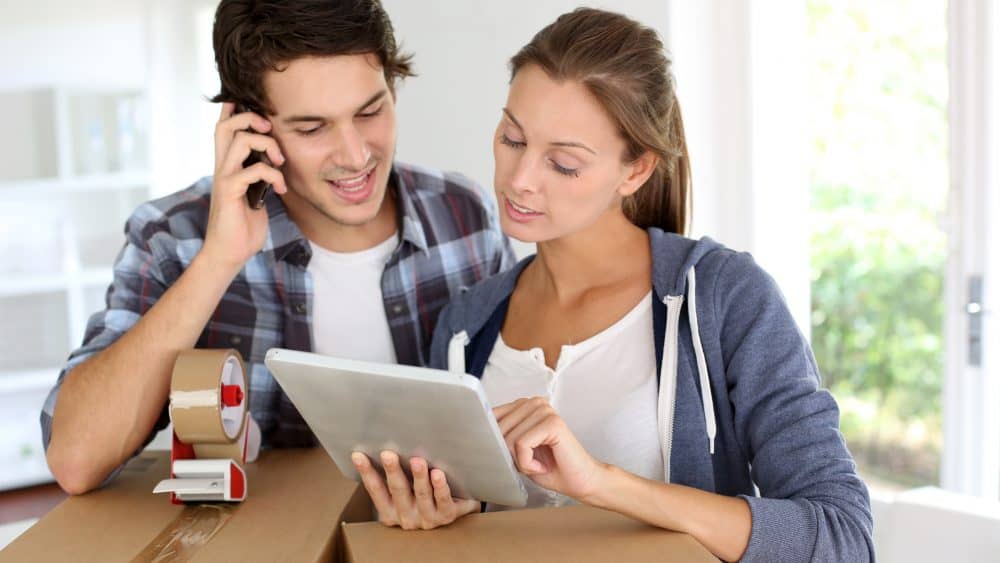 When moving home to a completely new location, especially interstate, you may have issues in arranging your utilities. Do you know how to switch electricity suppliers in your new town? Are there different suppliers to choose from? What about water and gas? The most important thing you need when you arrive at your new home is an electricity connection to make sure you can have a hot shower and a lovely meal after a long day of moving. Below are a few tips on arranging your utility connections or you can use a free service to help you arrange everything… for free!
Disconnect your electricity connection in your old home.
Switching electricity off before you leave your old home is something that is often overlooked. You want to avoid any disputes over electricity bills when the new owners move in. Phone up your supplier, have them close the account the day after you leave.
Switching Electricity On Before you Arrive
Connecting the electricity needs to be a top priority when you arrive. To avoid spending your first few days in darkness, make sure you contact your supplier ahead of time and get your electricity connection sorted. You can have your power connected a few days before or on the morning of your move-in date.
Internet
As well as electricity connection you need to think about arranging the internet at your new property as well. In this day and age, the internet is an essential home service and crucial for many of us who work and/or run our households efficiently. The internet is not automatically connected when you move in, so be sure to arrange installation ahead of move time, as it can sometimes take a number of weeks to get connected. Arrange for it to be installed shortly after you arrive or on the day of the move itself.
Water
Most of the time the water will remain connected, but it's still important to make sure you're being billed for usage when you move to a new property. Call your local water supplier and arrange for the address account to be switched into your name from the date you move in. This way you'll only be billed for your usage and not that of the previous occupants.
Movologist can do it all for you for free!
Moving is a very stressful and hectic time. You may not have time to phone up utility suppliers and to sort out the electricity connection, water, broadband and gas. Movologist specialises in connecting all utilities ahead of your arrival. This means that you don't need to spend 6 – 8 hours on the phone with several utility connections companies to make arrangements and when you arrive at your new house, it will already feel like a home. Expert Movologists like to go the extra mile and make one of life's most difficult things a little bit easier. They understand that electricity switching and other utilities are not always easy, and can give you advice based on your requirements and budget. You may not always understand the difficult tariffs, rates and charges that make it difficult to compare plans without help. Utility connections are not the only thing a Movologist can help with, they offer a wide range of services from removals to cleaning, packing and storage right through to insurance and home maintenance and much, much more. Your personal Movologist will do all this for you and are driven to find you providers and services that meet your needs. 
There are certain services that are absolute essentials needed when you move into a new home, so instead of doing it all yourself, engage a free service like Movologist to save you the headache and stress. They'll have it all sorted in a quick phone call or you can use the free Movologist app (available on Google Play and Apple App Store) and complete your move online in the palm of your hand. It's that easy!
---
---
---